Happy Holidays from M&M Gymnastics!!



*Winter Break!!*
December 23rd-January 3rd

*Family Open Gyms*
2:00pm-3:30pm~ $8 per child
Friday, December 26th
Monday, December 29th
Tuesday, December 30th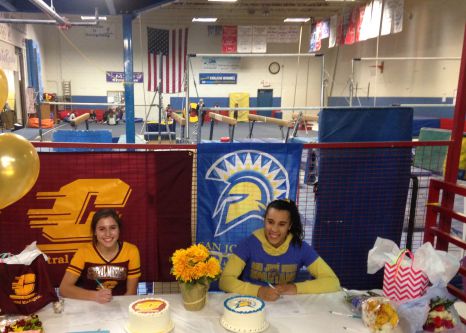 "Unity is Strength...when there is teamwork and collaboration, wonderful things can be achieved."
Congratulations on Signing to Central Michigan Skyler Memmel & San Jose State Josalyn Ray!
We are all so proud of all of your hard work and dedication!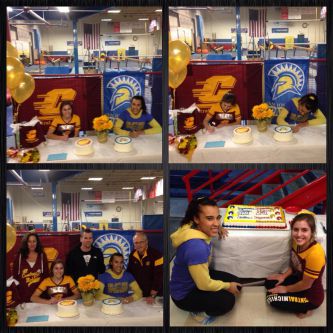 ---
*SCHOOL YEAR REGISTRATION GOING ON NOW!!!!*
---
NEW NEW NEW!!!!!!!!!!
M&M is now Monthly!!! For the convenience of our customers!! Payments will now be made monthly for ALL classes & teams. Annual Membership Fee for Classes: $30 per child OR $45 per family Annual Membership fee: Sept 1-Aug 31st Discounts~ *Prices shown on schedule reflect discount for Auto-Withdrawal*
CURRENT EMAILS REQUIRED!!
UPDATED M&M Gymnastics School
Year Session 2014-2015
September 2nd 2014 ~ June 6th 2014
---
BIG SHOUT OUT to our Owner's
Jeanelle & Andy Memmel
for being awarded Coaches of the Year!!!
!
---
---
Invest in your child's future physical development with M&M Gymnastics & Dance. We provide a positive, personal whole-student learning experience for your child. We believe that gymnastics and dance is the most comprehensive physical activity for today's youth. M&M is a family friendly gym where children will learn and develop healthy habits for a lifetime of fitness!
COME JOIN THE FUN!
16760 W Victor Rd.
New Berlin, WI 53151
(262) 789-6885
mmgymnastics@sbcglobal.net